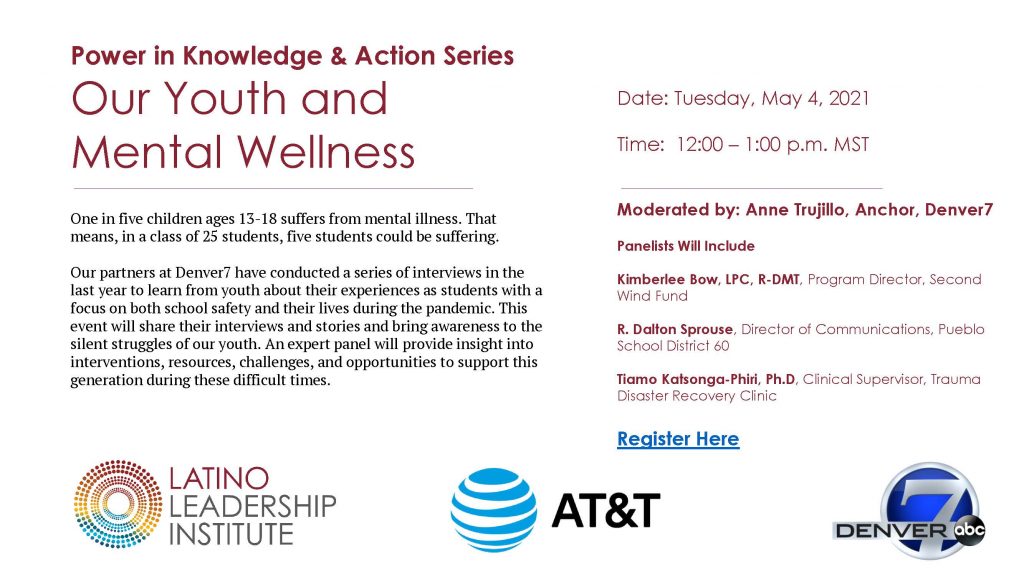 Join Program Director, Kimberlee Bow, along with other amazing panelists as we provide insight into interventions, resources, challenges, and opportunities to support youth. This event will also feature a series of interviews with youth discussing their experiences conducted by Denver7.
Thank you to the Latino Leadership Institute, AT&T, and Denver7!
Please click the Location icon to the right to access the registration link.